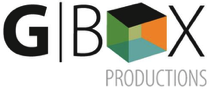 Copyright © 2021 G|BOX Productions LLC. All rights reserved.







A prominent small-town socialite is thrown into an emotional and personal crisis when her husband unknowingly hires her former lover to build their family dream home - a situation that nearly shatters the lives of all three.
An entertainment talk show that revisits legendary awards, filmmaking & casting crimes of Tinseltown... re-igniting impassioned debate surrounding such glaring oversights and outcomes... and sets the record straight!
Friends & family hire Lost Love Superheroes to help them reunite unsuspecting EXES in the shared belief that the two should still be together, recreating their perfect dream
date in the hopes of re-igniting
their flame of passion and love.
A team competition reality show
that pairs celebrities with die-hard
sports fans... facing off in
screwball antics to prove to the
world thatthey aretheir favorite
NFL football team's most devoted
and loyal Super Fans.