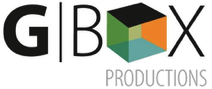 Copyright © 2021 G|BOX Productions LLC. All rights reserved.



PETER CHRISTMAN
EXECUTIVE PRODUCER / FOUNDER
As executive producer and founder of G/Box Productions, Peter Christman formed the company in 2010 out of a life-long passion for film and television programs that would inspire the human spirit.  Always a creative force throughout his 30 years of retail marketing experience, Peter has now translated his expertise and creative vision to the entertainment business. 
Peter began his career working for Ralph Lauren, learning that "retail is theatre" from one of the finest creative geniuses in the industry.  He was instrumental in helping launch the Warner Brothers Studio Stores in the early '90s successfully marrying his extensive work experience with his Hollywood ambitions.  Fittingly, he is a Regional Vice-President of Stores for Salvatore Ferragamo, the Italian luxury brand with roots harkening back to the early days of movie-making whose famous clients included Greta Garbo, Audrey Hepburn, and Marilyn Monroe. 
Born and raised in Green Bay, WI, Peter now resides in Los Angeles, CA.